---
活動理念
世界の女性たちが、自分らしく自分の人生を生きる事。
自分の足で自分の人生を歩むことができれば、自分なりの「幸せ」を手にしていけると思っています。
そのために必要な自立支援や職業訓練支援を行っていきます。
特に支援の入りにくい、振り返ってもらえない、小さなところへ。
人身売買被害女性、HIVキャリアの女性、被虐待児、障がい女性。
様々な事情を抱えた女性とその子供たちを応援しています。
Women in the world live their own lives as they are.
If they can walk their life with their own feet, we think that they can get their own "happiness".
We will provide support for self-reliance and vocational training necessary for the purpose. Especially, it is difficult to receive support, to notice.Women trafficked victims, women of HIV career, abused children, women with disabilities.We support women who have various circumstances and their children.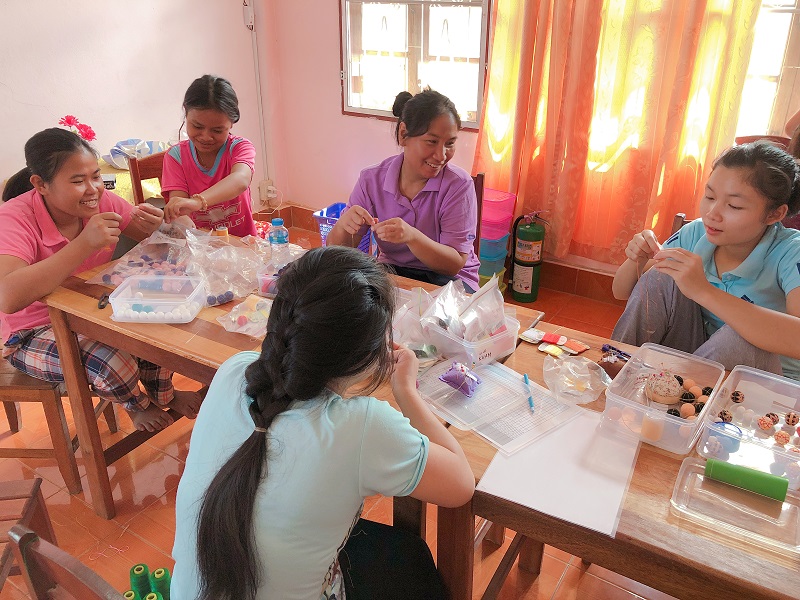 ---
団体概要
特定非営利活動法人Support for Woman's Happiness
〒120-0034  東京都足立区千住1丁目34の4の3号室
代表者 石原ゆり奈
メール s.f.w.h.2017@gmail.com
電話 05053285063
---
関連リンク
Facebookページ https://www.facebook.com/Support-for-Womans-Happiness-1304438709671757/
インスタグラム https://www.instagram.com/support.woman.happiness/
ブログ http://ameblo.jp/support-for-women/
Franmuan ショップ https://www.franmuan.com/
---
活動報告 News letter 2018
https://www.support-women.net/wp-content/uploads/2018/12/SWHNews-Letter-2018.pdf
---
お問合せ
---
団体概要はこちらをご覧ください